Google Unveils 'Designed for Families' Program for Android Apps and Games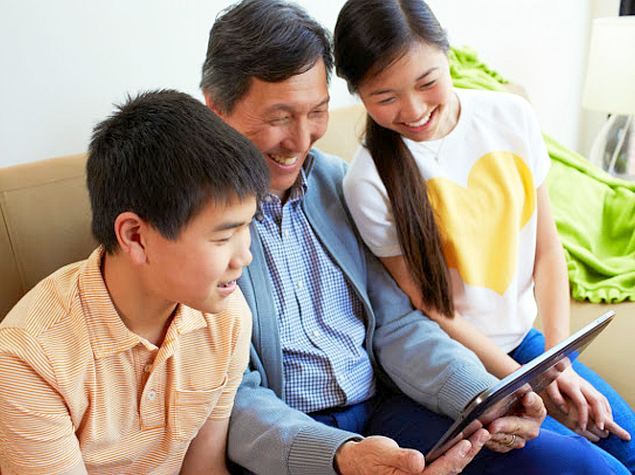 Google has announced a new Google Play programme called Designed for Families that will allow developers to get an additional "family-friendly" rating for apps the whole family can enjoy together.
Set to launch within "several weeks", app developers as a part of the programme will have their app "made available on the new family-friendly experience on Google Play" in addition to the regular category they've selected, provided of course the apps and games meet certain guidelines given by Google. It remains uncertain if there will be separate Designed for Families section on Google Play, but Google certainly seems to be pointing towards this.
App developers can opt into the programme using the Developer Console, which is used for managing apps. Google has detailed which categories developers can upload their Designed for Families apps and games in – Action & Adventure, Brain Games, Creativity, Education, Music and Video, and Pretend Play. It adds that the apps will remain easily discoverable in the existing category they are listed in.
Google adds that for apps to qualify for the particular Google Play listing, besides meeting the set guidelines, they will be undergoing a special operations review. The statement goes in line with last month's report stating that Google has formed a special team to screen new apps for malware and sexually explicit material and will be strengthening its age-based rating system on Google Play. The firm has also posted a list regarding how it will advertise and promote the apps, even on non-Google websites.
The search engine giant has warned that if any developer's app violates the list of guidelines, it will be completely removed from Google Play as punishment. Google has not yet detailed how the families will be able to find these apps. However, the firm might likely publish a dedicated section for it in Google Play.
It is worth noting that Google in February launched the YouTube Kids app for Android and iOS platforms for the US region. The YouTube Kids app, designed for "curious little minds", provides age-appropriate videos, channels, and playlists for the young ones. Google says that the app has taken out the complicated stuff and uses big buttons, easy scrolling, and instant full-screen interface for kids to navigate easily.