Android Wear's big 5.1.1 update is arriving now on older watches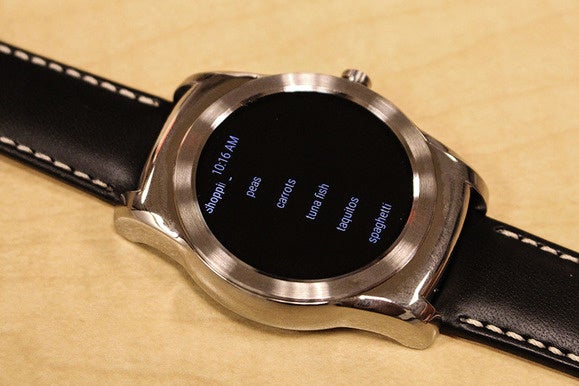 The biggest update to Android Wear since last year's launch no longer requires a brand-new smartwatch.
Android Wear 5.1.1 started rolling out to Asus ZenWatch owners a few days ago, and is now arriving on LG's G Watch and G Watch R, according to Android Police. A post by Google in the Android Wear product forums says the update will roll out to all devices in "the coming days and weeks." Previously, the update was only available on LG's new Watch Urbane.
Android Wear 5.1.1 is a substantial reworking of Google's smartwatch software. It makes apps and contacts much easier to access without voice commands, and it lets apps use the same "always-on" mode as watch faces, so users can glance at things like to-do lists and maps in a low-power mode. For messaging, users can draw emoji instead of using voice or picking from canned responses. The update also includes adjustable font sizes, an optional lock screen for when the watch loses its phone connection, and wrist gestures for flicking through the notification list.
For some smartwatches, the update will activate previously-dormant Wi-Fi chips, letting the watch sync with a smartphone over the Internet even when the devices aren't connected by Bluetooth. Google says this feature will work on the LG Watch Urbane, Moto 360, Sony Smartwatch 3, and Samsung Gear Live. While LG's G Watch R also has a Wi-Fi chip, it's not being enabled in this update for some reason.
To get Android Wear 5.1.1, users should make sure the Android Wear companion app is up to date in the Google Play Store.
Why this matters: Although Google announced the update last month, at the time it wasn't clear when existing Android Wear users would get it. The wait appears to be over for the most part—and just in time to make Wear a more formidable competitor to theApple Watch and Pebble Time.