How to build a great Child Modeling Portfolio
Your child is growing up, and you feel that she is ideal to get into modeling, and take up roles in soaps or movies. Guess what? You are not alone! There are many who think the same, but are at great disadvantage since they don't put a lot of effort in building a great child modeling portfolio. To turn a good portfolio into a great one, you need to integrate things, and showcase their abilities in it.
In the News : How to update oneplus one to marshmallow. Read it here.
Let's run over some of essentials in building a great child modeling portfolio.
Headshot Photo: In Plain English – A photograph from shoulders upward. For a kid of any age, this is one of the most important pieces in the portfolio; it should look very natural, giving modeling agencies a real sense of what your child's natural attributes are. Don't try to manipulate it by adding makeup, because that will most certainly get you an outright rejection. Natural lighting is ideal for this kind of photo, and make it a point to insist you kid to look right into the camera for a perfect shot. However, if your child is still a toddler, than you can just do away with the headshot photo.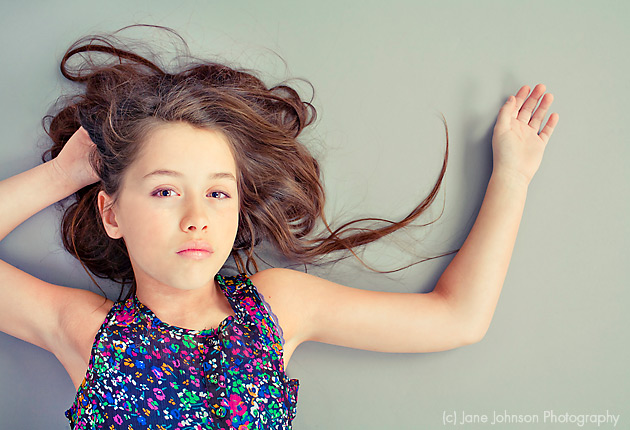 Photo for proportions: It typically includes a full length photo, that extensively shows her posture and body proportions, exclusion can really put your child at disadvantage whereas adding too many photos indicating body proportions, say more than 12, will be counterproductive as well, and experts recommend anywhere from 6-12 such photos in the portfolio.
Resume: This should be pretty detailed covering past experience, education, trainings and certifications (if any). It helps modeling agencies to promote your child's profile among the perspective clients. This information should be updated every quarter (six months at the most). However say if you child doesn't have a resume, a short 3-5 liner cover letter can also do, ensure that these lines resonates with the requirements of clients, which may vary with events. This is again something that you can do away with, if your kid is a toddler.
Physical Details: There is nothing graver than omitting these details from a child's portfolio; it should have comprehensive details including height, weight, shoe size and other body measurements. Unlike adults, kids grow in every aspect, so the details should also be updated more frequently. If your child has any particular physical characteristic or any birthmark especially at the visible part of the body, then include that as well, just to make it easier for agencies to get access to as much information as possible.
Integrating it all: Collect it all, and display it in a quality package. Be careful about arranging the photographs; UrbanClap make it exactly as per the requirement of a particular client. Make sure that you put it together in such a way that it leaves lasting impression on the ad agency and client, so that the odds of your child getting selected for a role are much higher than others.
If you are looking for a headstart in this field, you would really want a professional that understands kids photography in detail, and a few questions on the same lines will certainly help you gauge their competence, if you really want a way round to find a quality kids photographer then you might want to explore UrbanClap app that has numerous professionals who can get the job done at very competitive prices, the app is available both for Apple and Android system. Keep these points in find and hire a wonderful profession to jumpstart your child's modeling career.