Essential Hobby Airport Information
Hobby Airport, primarily served by budget-carrier Southwest Airlines, served over 14 million passengers in 2018. Delta, American, and JetBlue also utilize this airport. The airport hosts both international and domestic flights. Many travelers choose to fly into the William P. Hobby Airport when making a trip to Galveston. It is south of Houston and the closest Houston-area airport to the island. It's easy to catch a shuttle from Hobby Airport to Galveston. The airport is about 42 miles and a 50-minute drive to Galveston.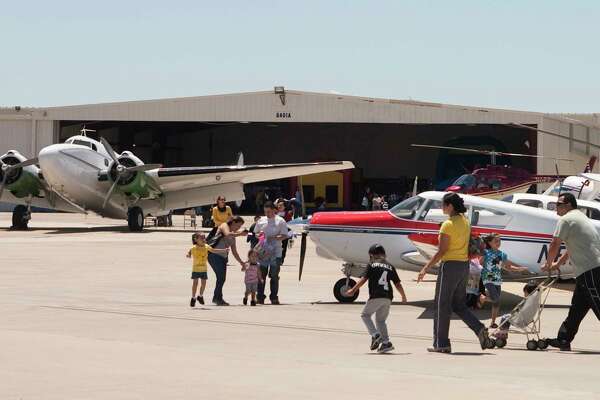 Hobby Airport Layout
Ticketing, check-in, and departure gates are on Level 2. After security, there are two main wings that contain gates. Arrivals go down to the baggage claim on Level 1. The chapel and the service animal relief are on Level 1. Ground transportation providers are found on Level 1. The central rotunda is the area where you may be able to catch free Harmony in the Air concerts.
Hobby Airport Services
Most food services and shops are on Level 2. Level 1 only has a coffee vending machine. Dining options on Level 2 include Pappas, Chick-fil-A, and Subway. Restaurants at Hobby tend to be causal. If you are vegetarian or gluten-free, check the airport website for a guide. You can find a jewelry store, an electronics kiosk, and a golf shop. Rapid phone charging stations and water bottle filling stations are in both wings.
Museums at Hobby Airport
The 1940 Air Terminal Museum has exhibits reviewing aviation history. Visitors may also watch planes take off and land. You also may view art galleries on each of the airport levels. Most of the artists represented come from Texas.
Enjoy your trip to Hobby Airport. It is a smaller airport and less hectic than other Houston-area airports. Take a few minutes to look around, with the help of this guide, before heading to the Galveston beaches.